Well folks, the Morris Animal Foundation walk in Los Gatos, CA is coming up soon and Team Tripawds will be participating at the April 13th event.  A donation to this worthy cause was made in Brendol's honor and I wanted to get a tribute ribbon put together for her for the Oaktown Pack to add to the tribute leash.
I couldn't find a ribbon narrow enough that I liked, so I took a 2″ ribbon and cut it in half.  Here's B's ribbon and charm.
The little crystal is in honor of her love of chasing tinker bells (light that gets reflected off shiny things) and so are the little beads at the end.  And the polka dots are of course in honor of her love of chasing bubbles.  But the permanent marker bled on the fabric type of the ribbon, so I overlayed it with the glitter glue…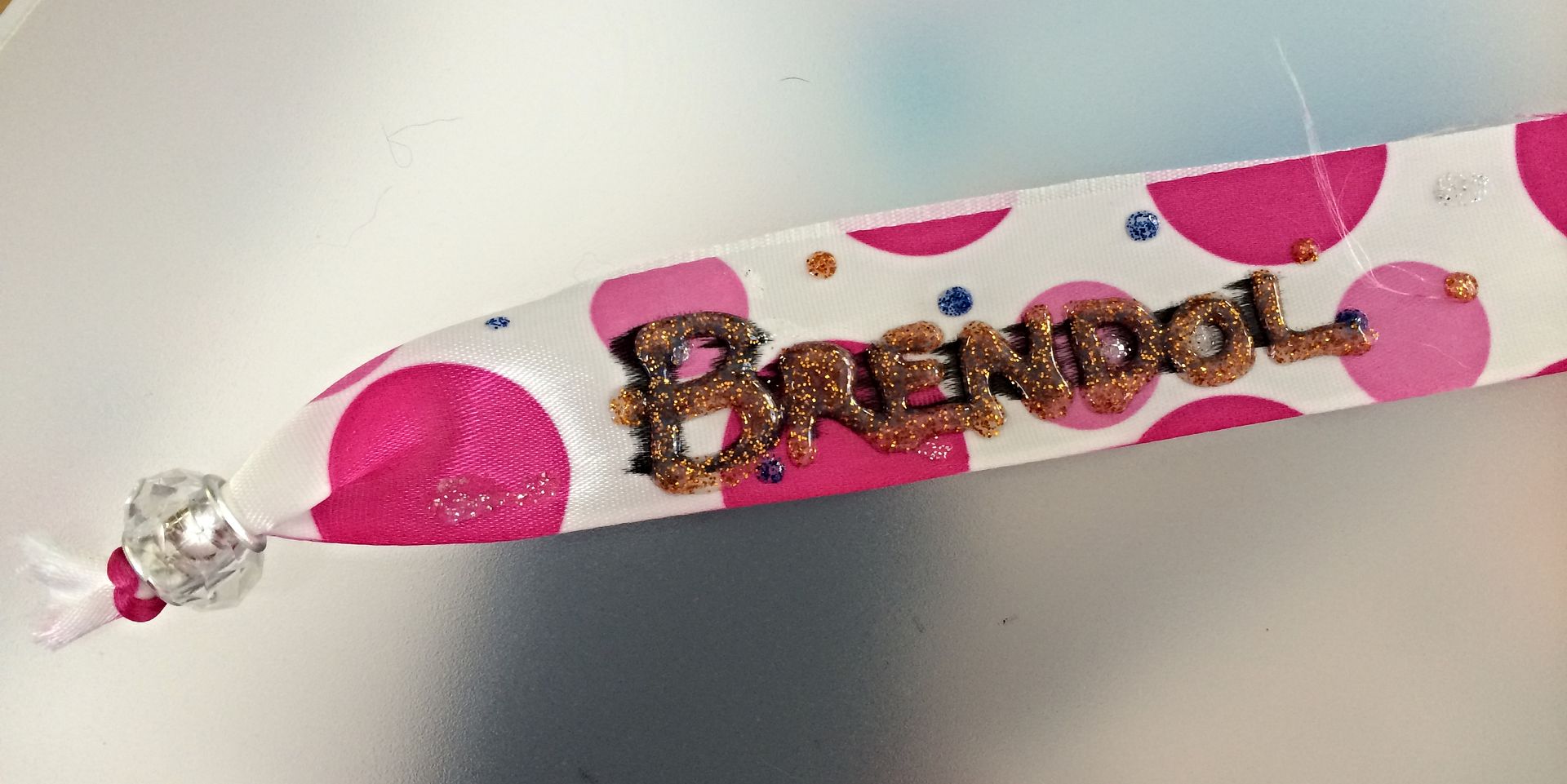 Miss Brendol,
You are never far from my mind.  I even keep catching myself hollaring at Addy and calling her Brendol.  Love you my little girl.
For more information on the Morris Animal Foundation, the Team Tripawd participation at Los Gatos, CA, the Oaktown Pack, or the Tribute Leash Project, click on the links within the blog.  Thanks.