It's a good day and the sun is shining. 😀  And we love the Beatles.
Miss Brendol had a checkup today and they sprung another set of x-rays on us (love that, they don't tell us in advance and then we don't worry).  Everything looked great.  B's vet is going to consult with the oncologists in the group about metronomics and we will discuss those options tomorrow.
Here was B on the way to the vet, she is just such a happy girl.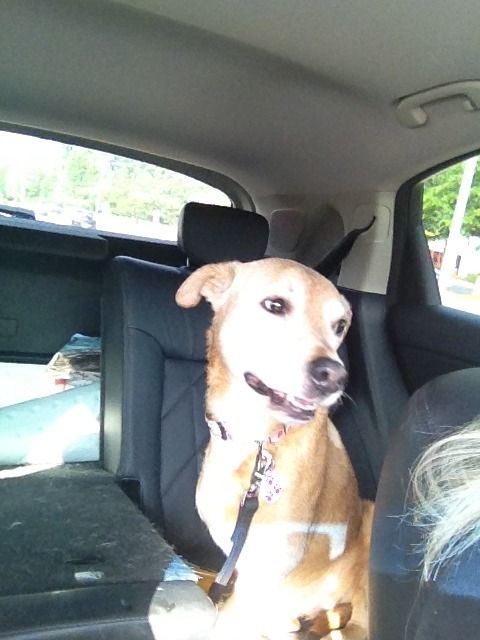 Miss Brendol got a lot of attention at the office.  All sorts of people were loving on her in the waiting room and she was giving out sweet Brendol kisses.  We headed back to the car, which doesn't usually happen because usually she is staying for her chemo treatment.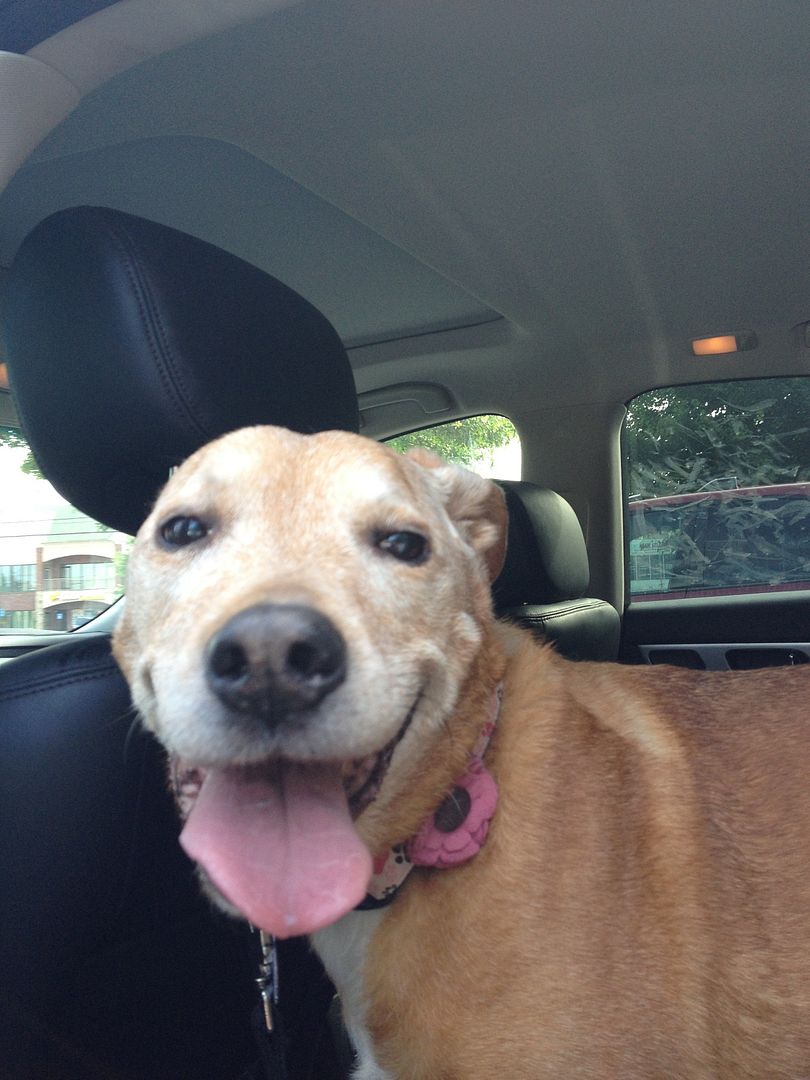 And then off to the house to chill out the rest of the day… momma wishes she got to chill out with the girls, but off to work we go.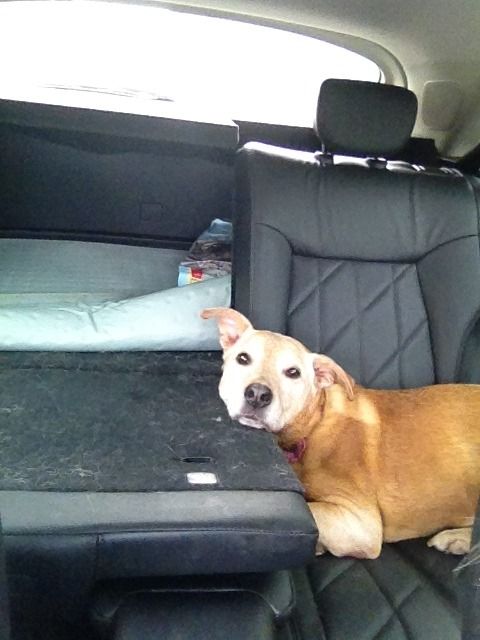 Wishing everybody else a Happy Monday.