Today is Brendol's 2 month ampuversary!  Two Months!  Whew.
She's doing pretty good.  It's been more hectic the past 3 weeks with the introduction of her new sister Adelaide.  Brendol is fairly neutral about the new addition.  She still has her spot on the couch, her spot next to me in bed and her toys.  As long as that doesn't change, I thinks she's like, "whatever".
She has gotten some new toys.  Which she always loves of course.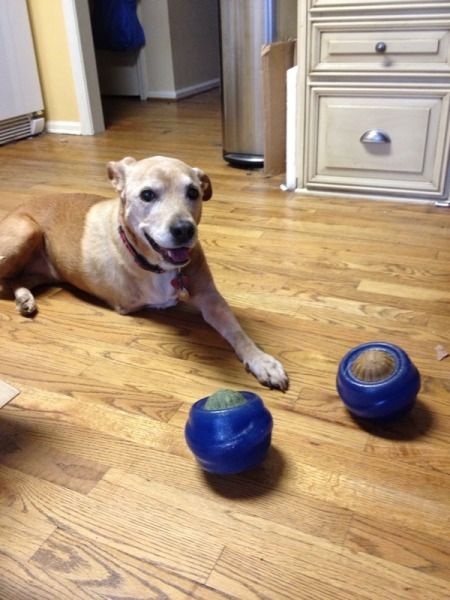 And now the weather is getting nice, so we are spending more time outside playing with Aissa and Adelaide.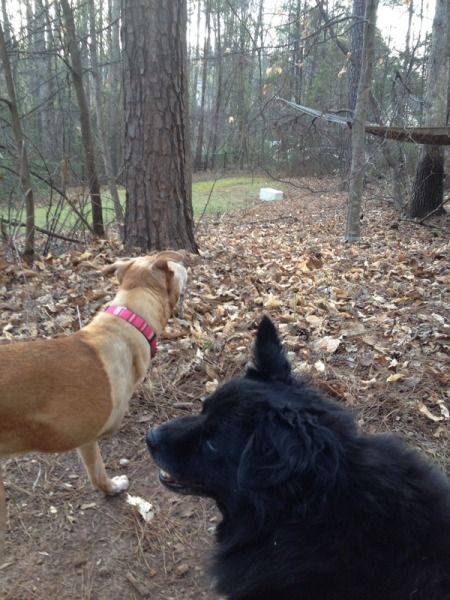 Her third chemotherapy treatment is on Monday.  The only thing that's had me concerned is that it seems the chemo is making her pretty tired.  She hasn't had any GI issues, no nausea, no lack of appetite.  She had lost a little weight the first few weeks after her amputation, but now she's getting really yummy food with her regular kibble, so at her last weigh in she had gained 1/2 a pound.  😀  We will see how she does after her third chemo, but part of the decision to go forward with the chemo was contingent on her still having a good quality of life, and if the chemo knocks the wind out of her sails too much, I may decide to stop that avenue of treatment.
But for today, we are happy and cuddling.  Happy Ampuversary my dear sweet baby girl!