"We would be so happy you and me
No one there to tell us what to do
I'd like to be under the sea
In an octopus's garden with you"
So hopefully I am just being paranoid, but I swear my B does not feel good.  She is not her usual happy girl.  She seems weak and/or tired.  And she's just all in all down in the dumps.
The vet looked her over and didn't see anything particularly wrong.  He took a urine sample and sent it off to the lab, but said that it's appearance didn't look unusual.  In the meantime, he did send us home with some antibiotics just in case. 🙁  Wish my girl felt better.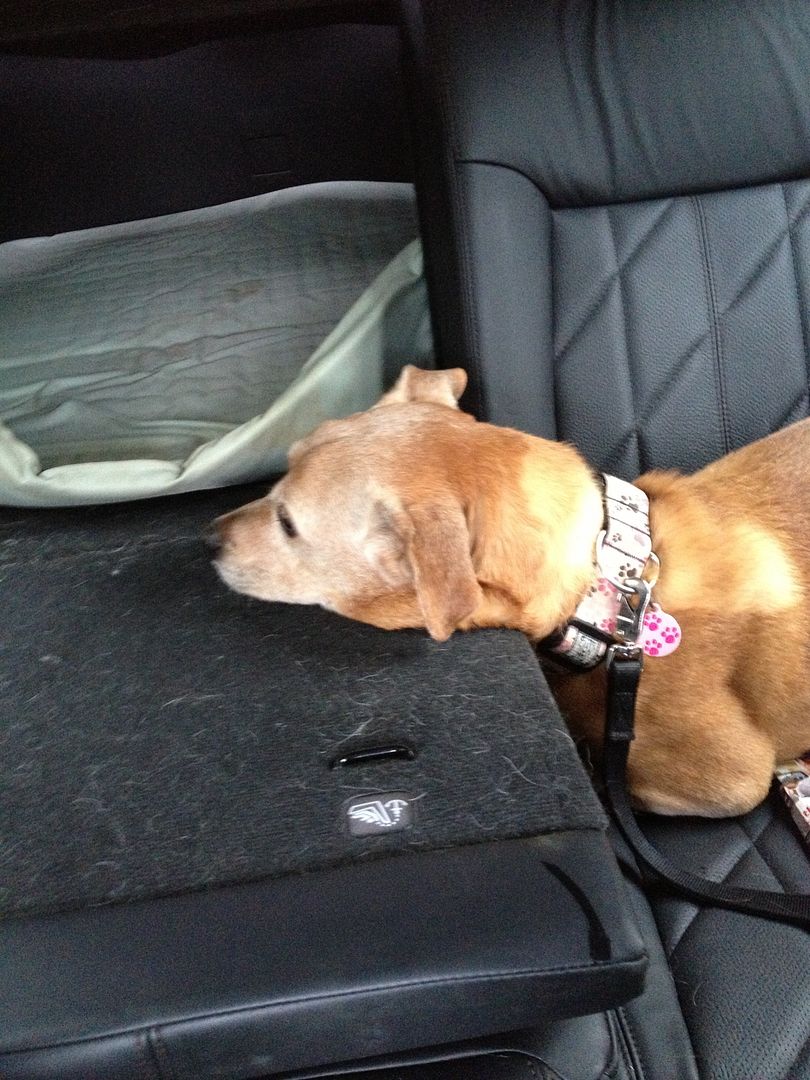 I think you can see above, she isn't as happy as usual.